GASOLINE & DIESEL COURSE
2-3 days training session (9am-5pm)
Learn how to calculate blend profitability.
Select the right components and estimate the blend components prices.
Understand the complicated RIN's world and how to save money.
Learn how to use the Brand New Developed Blend Optimizer.
WHO SHOULD ATTEND
Gasoline Traders / Blenders
Middle & Senior Manager
Marketing & Products Trading Managers
Planning & Economic Engineers
Blending Engineers
Blend Schedulers
Laboratory Supervisors
Business Analyst
Sales Representatives
Inspectors
If you are interested in making money with blending

Main Topics Offered in the Course
Introduction to Blending
Gasoline Blending
Gasoline Specifications, Components & Additives
Blending Components: properties and pricing
Introduction to Gasoline Blend Optimization
Smart Blend Optimizer for Gasoline
EPA regulations
Blending property calculations
Non-linear property calculations
Blending Economics
Blending Analysis: which component buy
Blend Control
Lab and On-line Tests
Precision, Dispute, Resolution and setting Blend Target
In-line Blend Release & Certifications
Ethanol Blending
Introduction to RIN's
Diesel Blending
Introduction to Diesel Blend Optimization
Smart Blend Optimizer for Diesel
Liner / non-linear diesel property calculations
Diesel Lab and On-line tests
Biodiesel & Renewable Diesel
Calculation Benefits of Blending Automations
Q&A Session
Material Offered in the Course
800+ pages of Gasoline & Diesel Blending Handbook
35+ Blending Exercises
Gasoline & Diesel Smart Blend Optimizer (Demo)
Blending Components Data Base
Gasoline & Diesel Specifications Catalogs
This is the most Comprehensive blending training course of the world
REGISTER TODAY TO GET THE EARLY BIRD FEE
PAST PARTICIPATING COMPANIES
ADNOC
Baker Hughes
BAPCO
BP Singapore
Chevron USA Inc
Cargil International Trading Pte Ltd
China Aviation Oil (S) Pte Ltd
Concord Energy Pte Ltd
Cosmo Oil International
CPC Corporation
Emirates General Petroleum (Emarat)
ENOC
ExxonMobil
Gunvor Group
Hyundai Oil Singapore Pte Ltd
JX Nippon Oil & Energy
Kuwait Petroleum Corporation
Kuwait National Petroleum Company
LITASCO SA
Lukoil Asia Pacific Pte Ltd
Mabanaft Pte Ltd
MENA Energy DMCC
Mitsubishi Corporation
Oiltanking Odfjell Terminals & CO. LLC
Oman Trading International Ltd
ORYX GTL
Pertamina Energy Services
PETROBRAS
PetroChina International (S) Pte Ltd
Petron Corporation
PETRONAS
Phillips66 International Trading Pte Ltd
PTT International Trading Pte Ltd
Qaiwan Global Energy
Qatar Petroleum
Qatar Shell
Reliance Industries Ltd
Samsung Total
Sasol Oil
Saudi Aramaco
SATORP
Shell Internation Trading
Singapore Petroleum Company Ltd
Singapore Refining Company Pte Ltd
SGS
SK Energy
SOCAR Trading
S-OIL Corporation
Star Energy Oiltanking
Summit Petrochemical Singapore Pte Ltd
TAKREER
Thai Oil Public Company Ltd
The Bangchak Petroleum Plc
TOTAL
Toyota Tsusho Petroleum Pte Ltd
Turkey Petroleum Refineries
Unipec Singapore Pte Ltd
Vitol Asia Pte Ltd
Typical Training Day
Start of the Blending Course 9am to 12 pm
Lunch Break from 12 pm to 1 pm
Training Session from 1pm to 5pm
Mid-Morning and Mid-Afternoon Coffee Breaks
Refinery Automation Institute provides: Breakfast, Lunch, Mid-Morning and Mid-afternoon meals.
Blending Course Schedules and Registration
Additional Gasoline Blending Course Material
Refautom provides additional Customized Gasoline & Diesel Blending Course, meeting the individual customer needs. Send an e-mail or call us to have a quotation.
If you cannot participate to the famous and worldwide Blending Course, Refautom provides the material extracted from the course:
Pictures of Previous Training Courses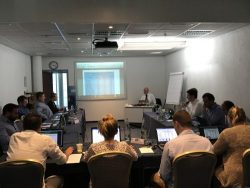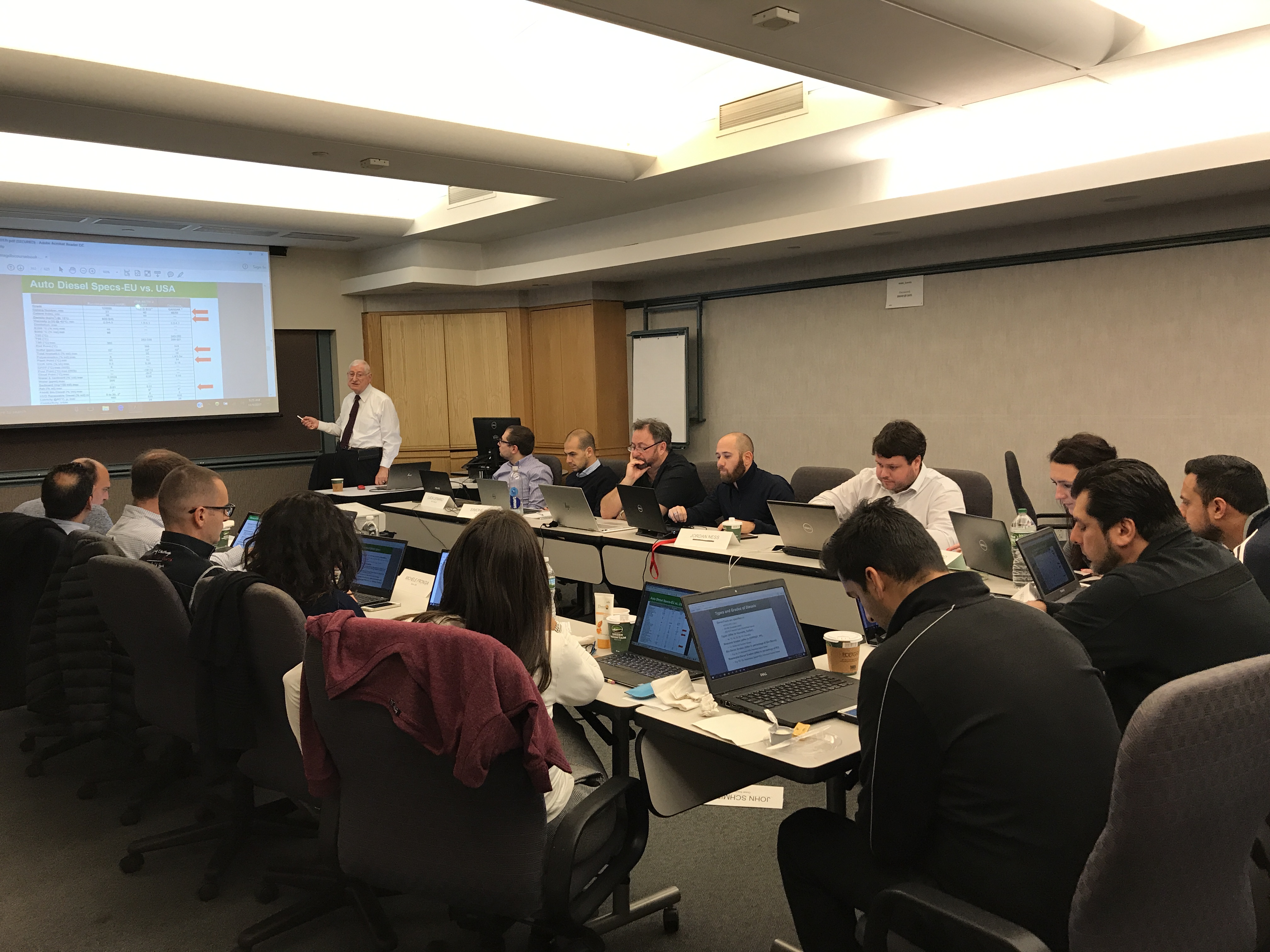 Feedback
The Gasoline and Diesel Blending Course has a rate of 4.9 / 5.