RAI's "Magic Soft" Ethanol
Match Blending Made Easy
What is match blending?
Q. Match what?
 A. Finished Ethanol Gasoline Specs
Q.
Why?
 A. EPA requires certification of Ethanol gasolines by:
Doing hand-blend of gasoline with 10% Ethanol
Measuring the cocktail properties in a Lab using ASTM test methods
In-Line match blending Scheme
Modification of blender to read "like-hand-blend"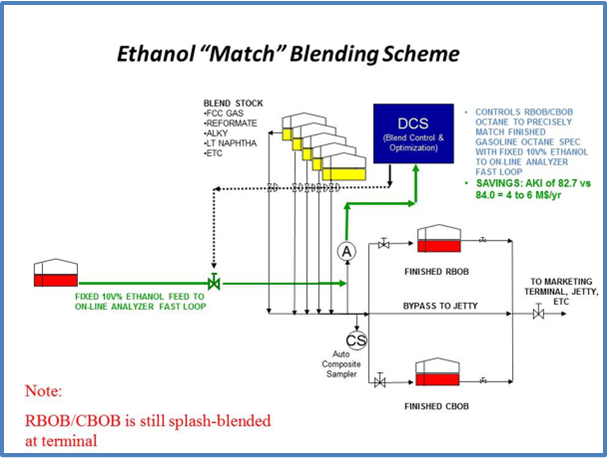 Needs to:
Feed ethanol to the on-line analyzer input from ethanol tanks
Modify it
Ethanol match blending Hassle
Requires costly equipment for in-line blending:
– Ethanol tank and plumbing
– Redundant pump with filters
– Control system and software for dosing input to
analyzer
– Blend optimizer modification to compare with ethanol specs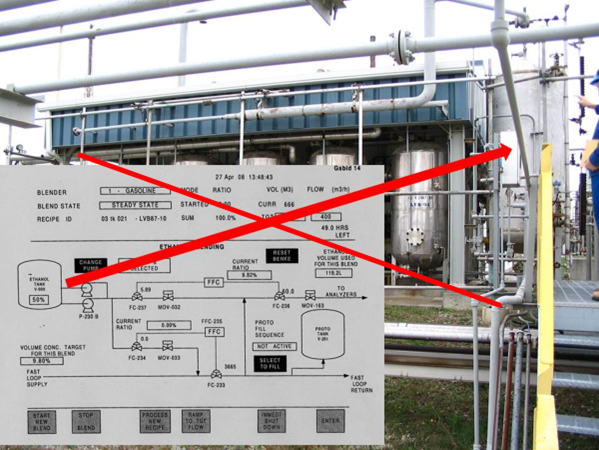 RAI's Ethanol match blending Software
On-line analyzers certify per EPA requirements:
– Both conventional and spectrometers (NIR/FTIR)
– Predictors on analyzers
Match blending software verifies that blend recipes give on-spec blends
– On-line single blend optimizer–
Cheaper
and more flexible than direct match equipment
RAI's "Magic Soft" match blending
RAI Soft Match Blending Model:
– Uses Ethanol boost prediction model equations derived from lab measurements of neat and with Ethanol data
– Corrects the neat on-line analyzer readings to read just like the "Physical Match Hand Blending"
– Does not require the HAND BLENDING and extra equipment!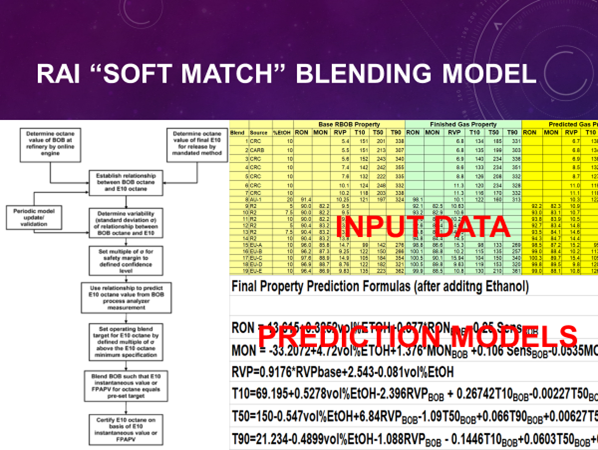 Let's get started today. Do not procrastinate and reach out to: info@refautom.com