BLENDING SOFTWARE:
RAI is number #1 in selling blending software Worldwide. Our softwares are designed to be used by anybody and they don't require a complicated, exhausting and expensive training. We believe in simplicity for this reason we built "plug & play" type softwares that reduce the learning process and you can save money and make money$.
Following you can see the most sold softwares. We build also custom softwares to meet your needs.
Reach out to us to get started. info@refautom.com
RAI Gasoline Blend Optimizer: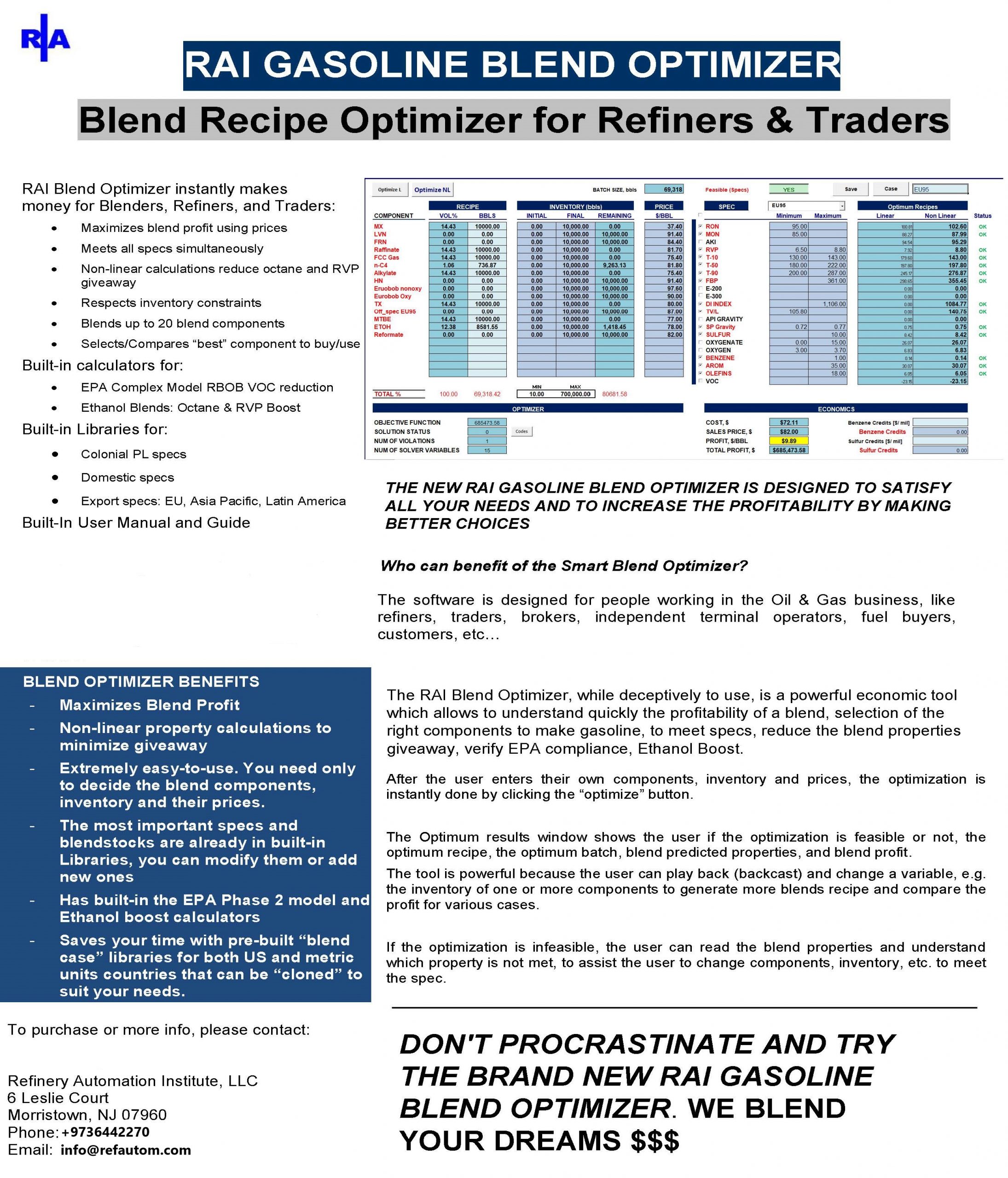 RAI Bunker Blend Optimizer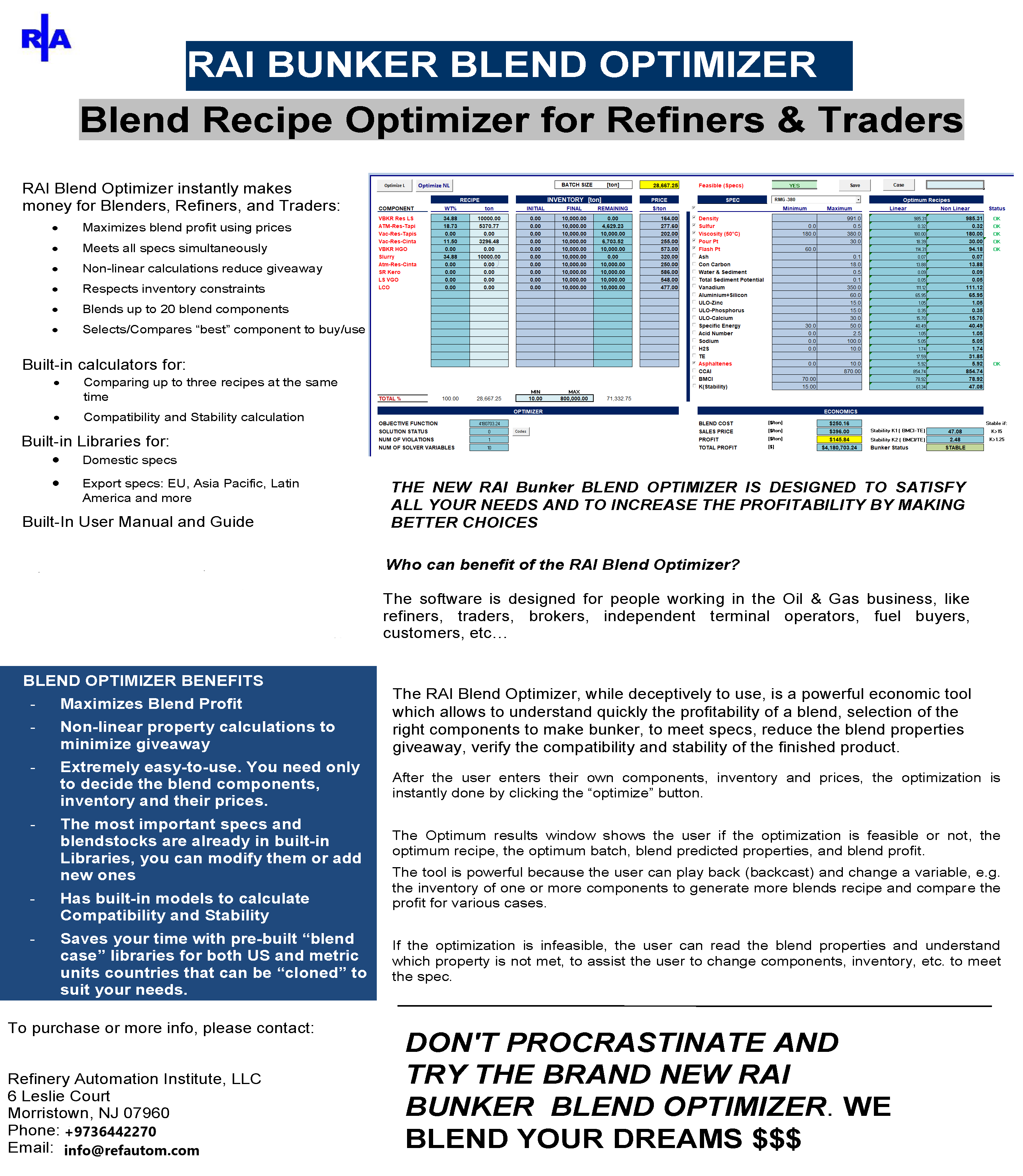 Butane Calculator
Butane is a cheap high octane but also high RVP gasoline blending component. When used with Ethanol blends, i.e. CBOB, RBOB, or CARBOB, you can easily go off-spec on RVP and during Summer, VOC % reduction.
However, the typical prices for butane are about 92 cents/gal vs. about 200 cents/gal for gasoline/BOB's.
In Winter and transition season, you can add about 10% butane safely, or lower your production cost from approximately 200 c/g to 190 c/g; the 10 c/g is your profit. In the Summer, you can squeeze another 3 to 5vol% butane and still make the specs….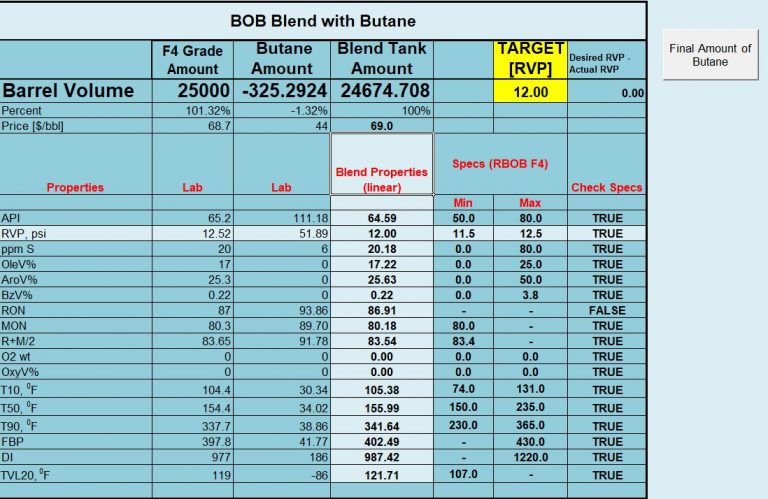 Crude Blend optimizer
 RAI recently built one of its best softwares: The crude blend optimizer. It's totally customizable and the user can enter the crude assays directly from the lab with the typical/standard format.
The crude blend optimizer can process up to 20 different crude assays. The user can select the desired constraints, for example maximizing the gasoline yield or maximizing the residue production and so on.
The software will find the best blend to meet your constraints and that is the most profitable. RAI decided to enter in the calculation also three different ways to predict compatibility and stability, one of these is developed by the RAI team. In this way the user will have information about crude quality and degradation.
Please reach out to us to get started: info@refautom.com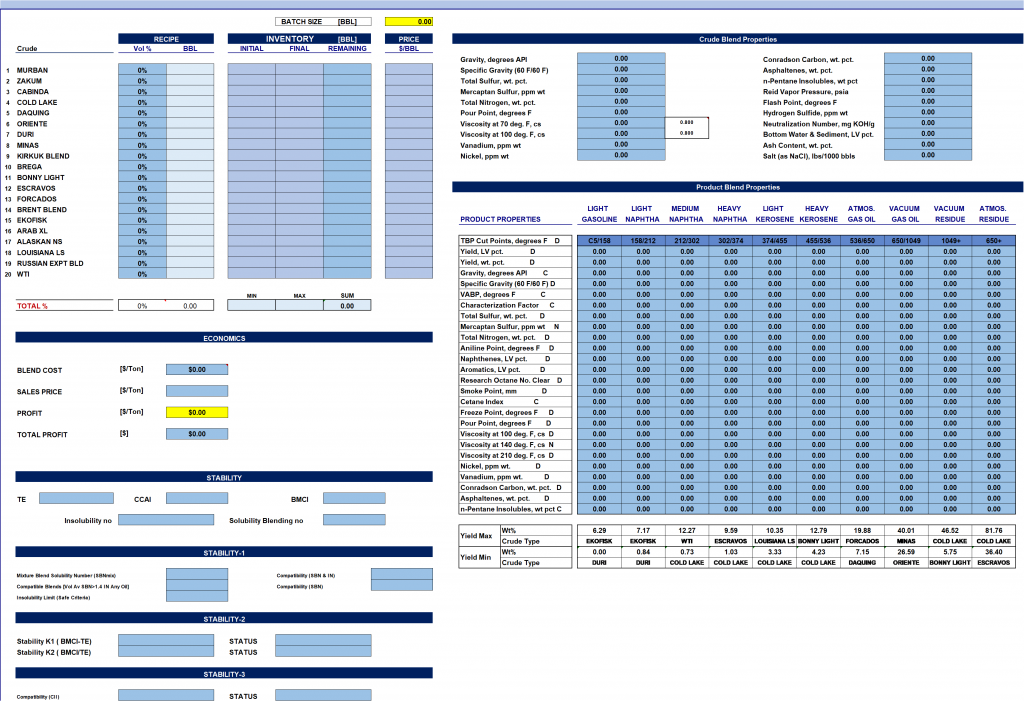 RAI is the #1 in the World in the blending business. Trust us. We blend your dreams!!!