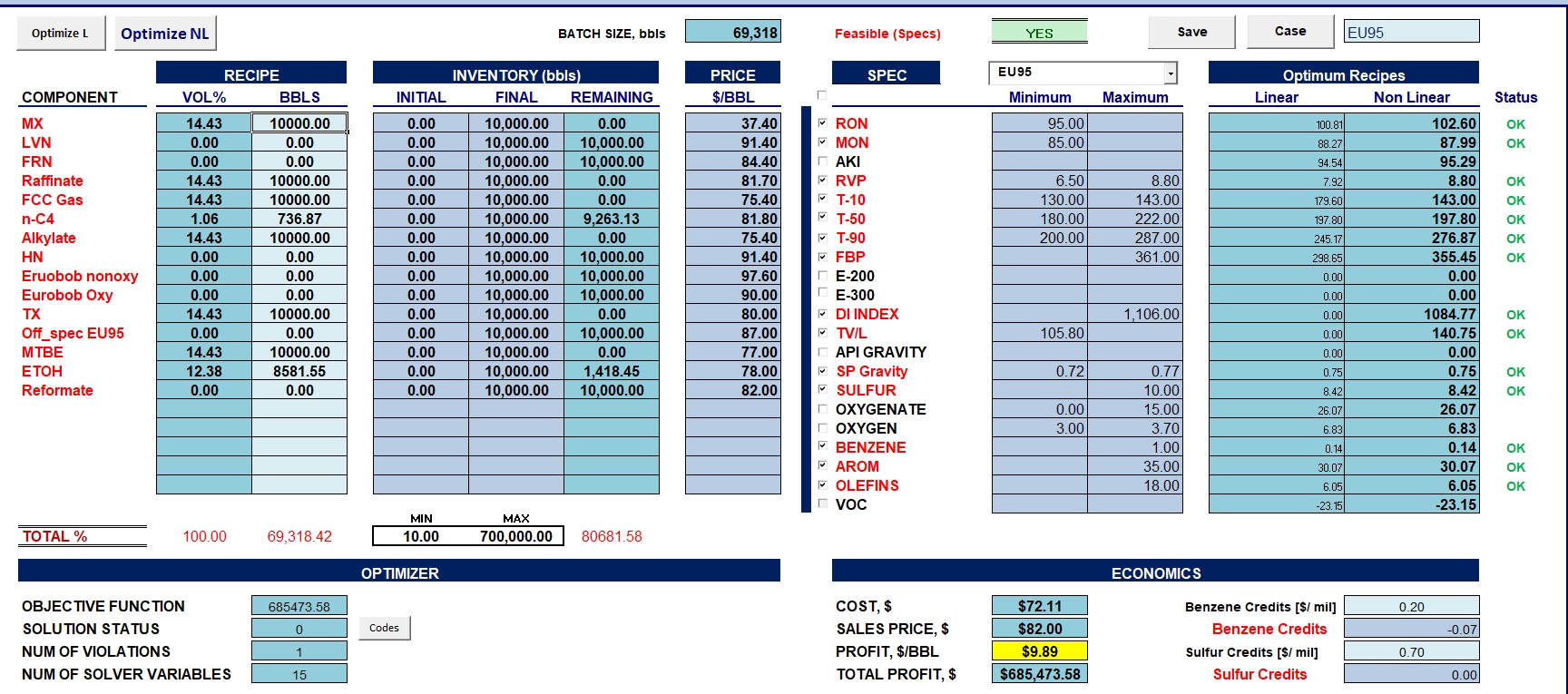 Who can benefit of the NEW RAI Blend Optimizer?
The software is designed for people working in the Oil & Gas business, like refiners, traders, brokers, independent terminal operators, fuel buyers, customers, etc…
The Blend Optimizer, while deceptively easy to use, is a powerful economic tool which allows to understand quickly the profitability of a blend, selection of the right components to make gasoline, diesel and bunker, to meet specs, reduce the blend properties giveaway, verify EPA compliance, Ethanol boost.
After the user enters their own components, inventory and prices, the optimization is instantly done by clicking the "optimize" button.
The Optimum results window shows the user if the optimization is feasible or not, the optimum recipe, the optimum batch, blend predicted properties, and blend profit.
The tool is powerful because the user can play back (backcast) and change a variable, e.g. the inventory of one or more components to generate more blends recipe and compare the profit for various cases.
If the optimization is infeasible, the user can read the blend properties and understand which property is not met, to assist the user to change components, inventory, etc. to meet the spec.
* Refinery Automation Institute provides public and customized Blending and software training courses, to meet the customer needs.
You can get:
Single license
Office License ( for one office or one location)
Corporate License ( as many offices as you want)